" We Make People Happy One Latte at a Time"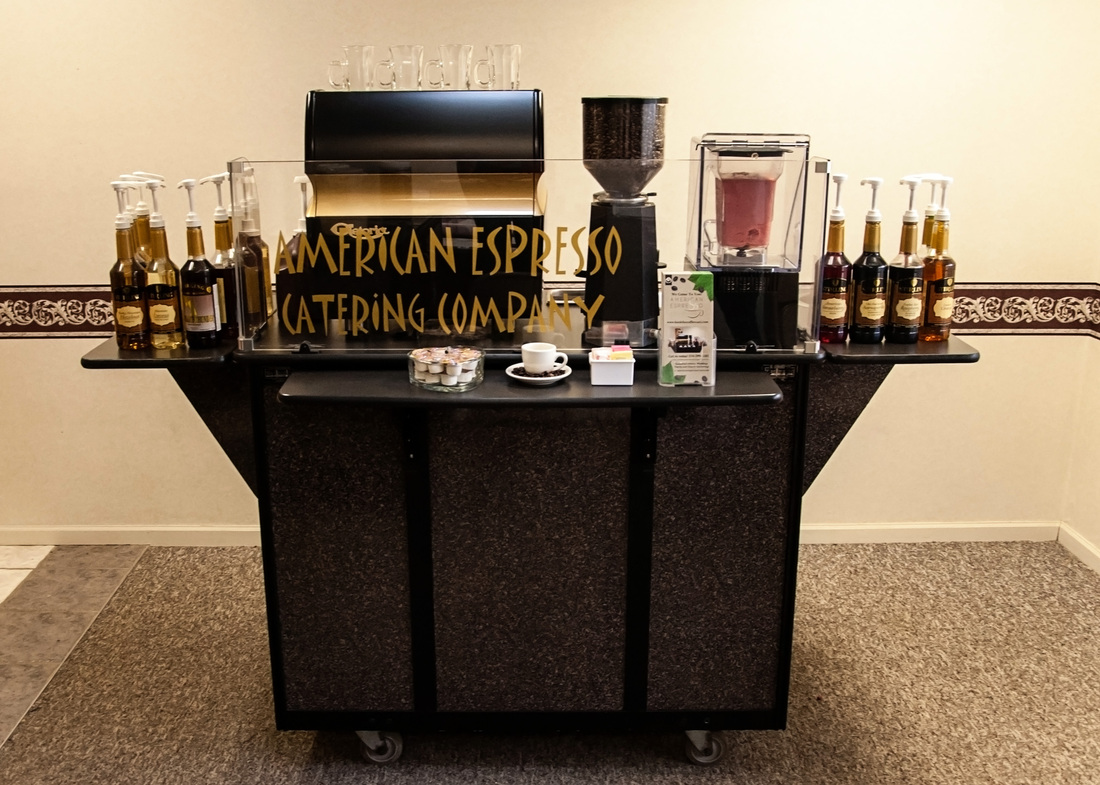 Add a coffee shop on wheels to your menu! We partner with the local venues for weddings and corporate events. Espresso, Hot or Iced Lattes - Decaf or Regular - Double shot Espresso! Cappuccino, Café au Lait, Non Coffee Beverages Included - Hot Tea, Tea Lattes, Chai Tea Lattes, Hot Chocolate! WE COME TO YOU!
FLAT FEE - UNLIMITED DRINKS -

​Add a smoothie/Frappuccino bar or an ice cream sundae bar. Order a second cart for larger groups or combine with a Smoothie Frappuccino bar for more fun. We have packages designed for your budget and event and will customize any package to fit your needs.